Dear Philly Freelance Community
Alex Hillman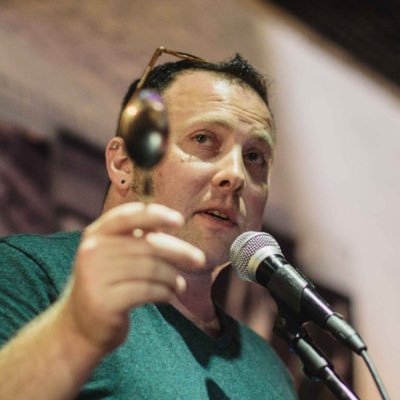 Hi there. Alex here, cofounder of Indy Hall.
First and foremost, I truly hope that you and your loved ones are healthy and getting by, considering the circumstances. ❤️
Even with our relative health and and sanity intact, nearly all of the freelancers, consultants, and small business owners I know are coping with a unique set of uncertainties right now.
So I wanted to write a little something to provide a little bit of relief and solidarity specifically for freelancers in our region.
Here are THREE positive, supportive updates just for you:
FREE office hours and workshops for Freelancers starting next week, you just have to RSVP.
Tips for accessing government relief for small businesses and self-employed people (and more to come).
A peek ahead into what we're planning for the Philly Freelance community.
Sound good? Let's get started:**​
**
1. FREE Office Hours and Workshops during April - starting next week! RSVP below.
When you are your own business, investing in and taking care of yourself IS investing in and taking care of your business.
So whether your work has stopped, slowed, or is the same but way more stressful, we decided to help by finding experts to help us make those self and business improvements during a free series of workshops and office hours.
While we lock in dates with the rest of our experts, we wanted to invite you to the very first session taking place NEXT Tuesday, April 7th.
Our first workshop, focused on mindfulness, will be led by Dr. Hava Rose and her organization, The Write Echo. This unique take on mindfulness will combine writing and meditation to help you find calm and focus.
It's totally free, but you DO need to RSVP at this link:
✌️ RSVP to Mindfulness for Freelancers with Dr. Hava Rose"​
Note: this new RSVP system does require a one-time registration, but hopefully will make it easier for us to keep you up to date on events and opportunities going forward. And it just takes 15 seconds to sign up!
2. Are you confused about how the COVID government relief packages will apply for freelancers?
Yeah, me too.
Seems everyone is confused about what's included for self-employed people, and even more, how we're supposed to apply. It's a big moving target, and every day the communication seems to change.
???? One thing you CAN do is fill out this application and check the box for the $10,000 loan near the end: https://covid19relief.sba.gov​
The bad news is that filling out this form is not a guarantee of anything.
The good news is that it is fast and fairly painless to fill out (less than 5 minutes) and unlike other applications that can take hours to complete, you won't need to go digging for paperwork (at least not yet!).
The only info you'll need that you probably don't have memorized are two numbers:
previous 12 months of revenue
previous 12 months cost of goods sold
At this point it doesn't ask for any additional files or paperwork, and in theory, every business that applies is automatically eligible for a $10,000 "fully forgiven loan" (aka a grant).
Just check this box on the homepage and start the application: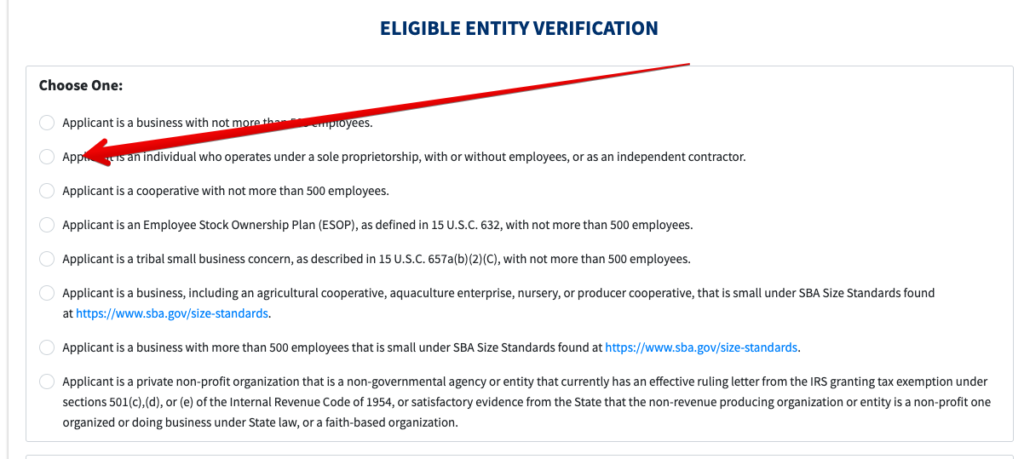 I am working with regional experts specific to Pennsylvania for more information and HOPEFULLY will be able to organize some kind of focused information session/Q&A specifically for self-employed people in PA/Philly. As soon as something like that is confirmed, I'll send another email.
3. What's next for the Philly Freelance community?
While the future of many things are uncertain, the reality is that freelancing isn't going away anytime soon and for many people, it will become the next best option to employment.
So our original goals with the Philly Freelance fest are still relevant, maybe even more than before! The shape of how we do it might just be a bit different.
So before I sign off from this email, a quick peak into what's next for our community:
???? THE FEST WILL RETURN​
The Freelance Fest WILL return in the future, once it's 100% safe to organize in-person gatherings again.
???? MORE ONLINE EVENTS​
In the mean time, we are focusing our energy into online resources (like the office hours and events mentioned above in #2).
???? NEW WEBSITE​
We've relaunched the PhillyFreelance.com website! It's still limited on information but will be expanding in the coming weeks.
​
Note: you don't need to sign up for the VIP list, you're already on it :) But if you know other people who want to stay in the loop, please share and encourage them to join!
???? MORE FREELANCER AND CLIENT CONNECTIONS
​In addition to online events, we're designing an "opportunity switchboard" to help companies seeking freelancers find people with the skills they need, and to help/encourage freelancers to collaborate in going after bigger contracts together.
✊ SMALL GROUP AND INDIVIDUAL COACHING
​Lots of people expressed interest in ways to set and achieve goals, so we're introducing ways to get the accountability and support you want and need to achieve your personal and business goals.
???? FREELANCER BOOTCAMP
​Need a crash course in business fundamentals designed with a creative freelancer in mind? THIS SUMMER we will launch the very first Freelancer Bootcamp, a multi-week program to infuse your freelance business with the business savvy you need to get better clients, keep them longer, work fewer hours, and make more money.
???? ???? ???? PHILLY FREELANCE SOCIAL EVENTS​
We're also dreaming up some purely social events…including stuff we can do online while in quarantine. Virtual game nights, happy hours, maybe even Philly Freelance Karaoke?
Some of these will be available a-la carte, with a mix of free and ticketed/paid access. We're also working on an all-inclusive membership community to help keep things affordable and create a stronger sense of community between events and activities.
Oh, and one more thing…
???? HEALTHCARE. At the Freelance Fest I teased that I'm working with some industry partners to launch a brand new program designed for people who find the current insurance marketplace expensive and inadequite.
Bottom line: access to healthcare should NOT be a barrier for anything, including self-employment.
Until a few weeks ago, our plan was a slow rollout this coming summer. But given the fast-changing needs of workers everywhere, we're figuring out how to speed up the launch of this new program designed to help everyone get affordable access to primary care, prescription drugs, and mental health services.
We're still prioritizing safety and "do no harm" while we figure out an expedited rollout, so I can't say a whole lot more right now, but I'm hopeful that what we're getting ready to launch will help a lot of you get back to seeing a doctor without the expensive premiums and copays we're used to seeing.
I'm aiming to have a waiting list live for this in the next few days.
That's more than enough from me today, but hopefully this gives you a glimmer of hope that this community - and the team working behind the scenes - have your back.
Be well. Stay safe. Wash your damn hands.