New PPP money approved, friendly bank for self-employed & small biz
Alex Hillman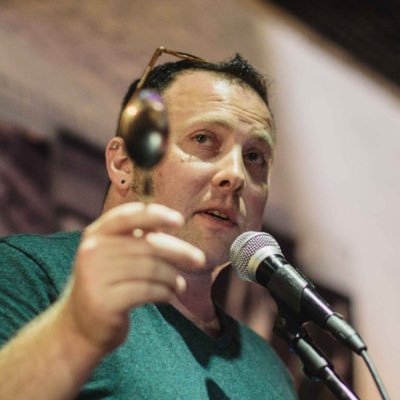 Hey friends, some possibly good news for you.
If you're not paying SUPER close attention to the news you might have missed that last night congress approved another half-trillion dollars in coronavirus relief, with includes a pool to help the small businesses like ours who couldn't get their PPP applications in before the money ran out.
BTW: in case you you missed them, here are my previous updates on PPP loan confusion and Unemployment for the self employed/freelance community.
Another hot tip? Apply with Centric Bank.
I'm going to recommend trying an application with Centric Bank, even if you've applied with another bank AND/OR do not have an account with Centric.
???? Centric Bank's PPP page ????
They're a local/regional bank that specifically wants to work with truly small businesses, including self-employed people like us, even if you don't have an account with them.
Note, there are NO penalties or risks applying through multiple banks…you'll can only be approved by one, but whoever gets there first "wins."
The official dates for accessing the new funds aren't live yet, but banks like Centric are "pre-processing" applications so that they're ready to submit to SBA as soon as they are allowed to again.
I personally began the process with them 2 days ago (I wanted to make sure it was decent before I recommended it) and have already been getting MUCH more personal communication than from any of the previous attempts.
Still not sure what you need to apply?
You might also want to look at this PDF "information sheet" which outlines the latest details of the program. Nothing really new is in here from previous updates, it's just written in some the plainest language I've seen (though it's still vague in some cases especially around self employment - that's systemic).
The big thing for YOU to know is on page two:
Payroll costs can include:
For a sole proprietor or independent contractor: wages, commissions, income, or net earnings from self-employment, capped at $100,000 on an annualized basis for each employee.
My sources tell me that your best bet while working with centric is to pull together as MUCH of your 2019 finances as you possibly can to help demonstrate your average monthly income, even if you haven't filed your 2019 taxes yet. That can include tax forms like client 1099s but also, bank statements, paid client invoices, whatever it is. Treat it like "building a case." The banker at Centric you're assigned to will have to figure out how to work with what you have.
But don't lose focus on your business
Next Tuesday's session will include a live demo of techniques you can use for "Online Client Prospecting" that Rob from Folyo.me uses to power his job board for freelance designers and how to apply it to your business.
RSVP and details are here, including a chance to have him use YOUR business as an example by filling out a brief survey linked on the event page.