Update: Pennsylvania Unemployment for Freelancers is now available (kinda)
Alex Hillman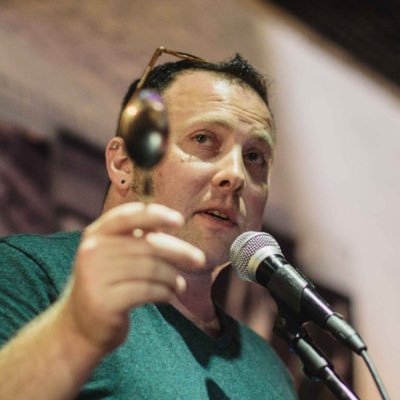 This morning I heard news that PA's "PUA Portal" aka the unemployment claim registry for freelancers, gig-workers, and self-employed people is live for PA residents.
???? 4/20 UPDATES FROM PHILLY LEGAL ASSISTANCE
The link is below, but before you click:
1. The site is currently getting slammed with people trying to apply, so it is very slow and full of errors.
"Feels like using the internet on Dial Up" is something I've seen multiple people report.
I'm stuck here, need to fill an option to continue. Page has been stuck here for at least 10 minutes pic.twitter.com/M5SyKQydpB

— Adryan Corcione / visit COVID19BehindBars.com (@mxthemme) April 18, 2020
2. The application includes a qualifying survey to make sure that you're self employed, but I've heard that many people who SHOULD be eligible are being told by this survey they are not.
For example, I've heard from multiple sources that anybody who has any w2 status for any period of 2019 is being incorrectly identified by the system and being told to use the standard unemployment system. And that's just one of several bugs. 
The good news is that this error appears to be temporary, so you might want to avoid frustration and try filling it out later when the site isn't being crushed by applicants.
You might also try using your EIN (if you have one) instead of your social security number.
Update: someone recommended I try with my EIN instead and it's letting me register! Still slow AF tho

— Alexandra Jones (@arockjonestown) April 18, 2020
Other people are reporting that they're able to finish the initial application, but the final step is to "file a bi-weekly claim" and that form is currently not working.
3. If your claim is accepted, your payment will be a percentage of your provable past income (details on the page of what qualifies as proof), with a minimum of $195/week and a maximum of $572/week. In addition to those base payments, the Federal Pandemic
Unemployment Compensation Program (FPUC) adds an additional $600/week ON TOP which will likely be paid out in a separate payment from the standard claim.
Note that these payments will specifically be added to payments dated back to the week of April 4th, while standard unemployment bi-weekly claims will be allowed to be retroactively claimed to January 27th.
That said, the extra $600/week is a federal program, which the federal government can decide to end that at any time.
Additional Updates from Philly Legal Assistance
"While the Department was trying to get this application out quickly to help the thousands of people waiting for PUA benefits, it was not ready for primetime and has experience significant glitches.  For example, the system is not letting through workers who have any W2 wages, it is telling them to go apply for regular UC.  That is hugely problematic as a large portion of PUA applicants are those who had insufficient wage history for UC, or are mostly self-employed/IC/gig workers with minimal W2 income.  The Department is aware of this problem and is working to fix it.
For now, tell those who have W2 wages to WAIT and apply for PUA once the problem is fixed.  We will keep you updated and I believe the website above will be updated by DLI.
For workers who have been able to get through the application, there has been a lot of confusion with the questions.  We also know some people have struggled to upload documentation.
In better news, our understanding from DLI is that they expect anyone not eligible for UC (with the exception of undocumented workers) to be eligible for PUA.  Even workers who do not have a recent separation but are struggling to get back into the job market.
As soon as the application is functional, we will be encouraging everyone to apply.
Some things to note:
PUA eligibility is based on when someone lost their job, not when they applied for benefits (unlike regular UC).  So they will not lose benefits if they need to wait a little longer to apply.
If someone cannot upload documentation or does not have it at this time, that is okay.  Regulations allow applicants to provide documentation within 21 days (and there is a currently a request to extend it to 90 days).

If someone has no documentation of their earnings (like a cash worker), or had no earnings to report, they will automatically qualify for the lowest base rate of $195 per week.

Our understanding is the PUA system is spitting out a weekly benefit rate at the end that may not be accurate. We are waiting to hear back from the Department.
There are no PINs for PUA - the system has a username and password you must set up.
The PUA system is not yet set up for weekly filing.  You read that correctly, PUA will have weekly claims filing (but you are also able to file biweekly without the claim going inactive, it will simply let you claim two weeks).
PUA will have a much more accessible and information heavy claimant portal, but it will take a few days after an application is processed for anyone to be able to see real information in the portal.
Additionally: PUA is NOT a limited pool of funds like the PPP loans. The only caveat is that I've heard the automatic $600 weekly bonus is only authorized in the CARES act through a specific date, like July. 
---
More FAQs about this special program are answered here.
---
Ultimately, if you want to avoid staring at a "loading" indicator forever, or the endless frustration of errors that don't make any sense (and that might be outright wrong), my advice is to wait a few days for them to iron out the bugs.
---
Official PUA Application ????
???? https://www.uc.pa.gov/unemployment-benefits/file/Pages/Filing-for-PUA.aspx
I'll keep this page updated with details that I hear, and expect that this portal will be fully operational very soon. Once it does, I hope this helps you find a bit of relief if you lost work or contracts in the last month, and buys you some time to get your solo business back on track.