Community Picks for Alternative Pride Events: Part 1
Anaia Daigle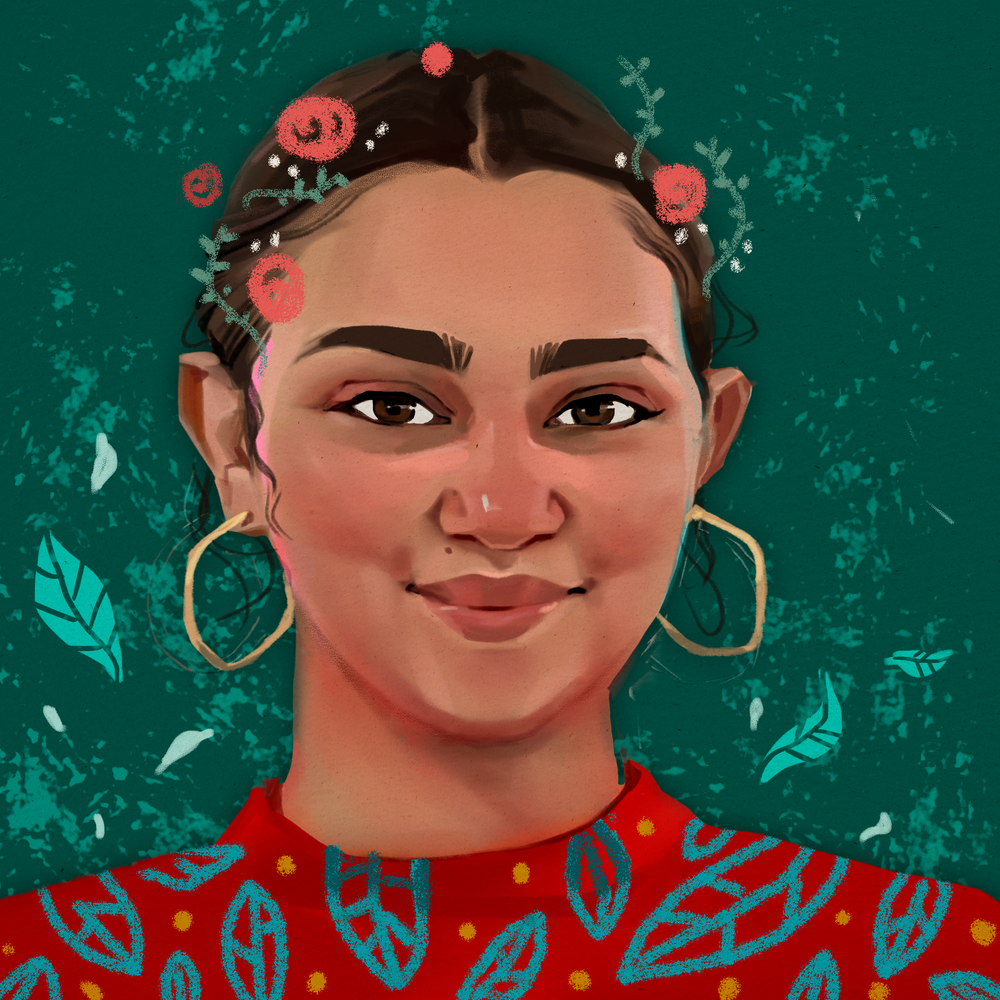 Being queer, I look forward to this month every year.
Not just for the joyful celebration, but also the commemoration of the Stone Wall Riots and the radical activism of Marsha P. Johnson and Sylvia Rivera. The anniversary serves as reminder to be grateful for how far we have come, to celebrate those fearless TWOC who started it all, and to show our respect by continuing their work in the fight for justice for LGBTQIA peoples around the world.
Unfortunately, the Philly Pride Parade, arguably the main attraction of the month, has many people feeling dissatisfied, pissed, or even disgusted. (Personally, I'm in the "disgusted" boat).
One of my favorite local journalists, Ernst Owens, summed up my feelings in an op-ed he wrote for Philly Mag last year:
"I cannot continue to waste my time forcing myself to attend an event that clearly isn't striving to include me. Instead, I will connect with other like-minded individuals who are interested in taking Pride back. The movement for LGBTQ rights was championed by intersectional pioneers who were of color, transgender, non-binary, poor, and in-between. Now more than ever, these most vulnerable marginalized voices should be centered in Pride."
(Owens also wrote a statement on facebook this week addressing his 2nd annual boycott of pride this year)
The parade has evolved from a just your average gross capitalist display, to a gross capitalist display that disrespects the spirit and purpose of its own revolutionary birth. It's disappointing, to say the least.
But Philly never lets me down! There are countless events happening citywide all month long that are refreshingly inclusive and conscientious in their versions of Pride celebrations. From protests to art shows to comedy workshops to happy hour, organizations big and small are pulling out all the stops for this wonderful time of year.
Here are here are some exciting events I found that are happening this week (that don't have a Trump supporter as a senior advisor):
---
L'amour: Trans Immigrant Lives Matter
The Trans Equity Project, GALAEI, 149 W. Susquehanna Ave
Wednesday, June 6th @ 5pm-8pm
FREE
"Roxana Hernandez died Friday May 25th in ICE custody due to medical negligence by immigration officials. Unfortunately, this is a common occurrence for Black and Brown Trans, Non-binary and Gender non-conforming immigrants. Join us as we take a look at the struggles faced by Trans Immigrants and ways we can support as community."
---
PDM Karaoke Happy Hour Fundraiser PRIDE Edition
Stir Lounge, 1705 Chancellor Street
Wednesday, June 6th @ 7pm
$5-$7
"Come SING ????????your heart out with your favorite PDM organizers and supporters to celebrate PRIDE! ????We are doing it big this year at Stir Lounge located off of 17th and Chancellor St. No other than???? DJ Leo Gonzales will be playing all of your favorites. If you want it…he's got it. There will be a ????️ 50/50 Raffel announced at 930pm and free give aways to some brave enough to rock the mic. We get started at 7pm and the cover is $7 or $5 with PDM T-shirt. See you there!!! Happy Pride!!!"
---
Tabu, 200 S 12th Street
Wednesday, June 6th @ 9pm
$5
Catch @Allie Ilagan as Hattie Harlowe in Philly Pride's only bi-centric event! "What's it like being the B in LGBT? Find out at this visibility-raising variety show, featuring burlesque, drag and more from performers within the Bi+ community."
---
LGBTQ+ Jeopardy for Children and Teens!
Ramonita G. de Rodriguez Library, 600 West Girard Avenue
Thursday, June 7th @ 4pm
FREE
"Join our after school staff for a lively round of Jeopardy focused on LGBTQ+ trivia."
---
Roxy Theater, 2023 Sansom Street
Thursday, June 7th @ 7pm
"Scribe is thrilled to present Chavela directed by Catherine Gund and Daresha Kyi (USA, 2017, 93 min) DARESHA KYI IN PERSON
Through its lyrical structure, Chavela takes viewers on an evocative, thought provoking journey through the iconoclastic life of game-changing ranchera singer Chavela Vargas. Although she didn't officially identify as a lesbian until she was 81 years old, Chavela carefully crafted a public persona as a powerful, rebellious, free spirited outsider who blazed her own unique trail. Centered around exclusive interview and performance footage of Chavela Vargas shot in 1991 and guided by her unique voice, Chavela weaves a compelling and moving portrait of a woman who dared to dress, speak, sing, and dream her unique life into being."
---
| | |
| --- | --- |
| [**Sarah McBride |  Tomorrow Will Be Different: Love, Loss, and the Fight for Trans Equality**](https://libwww.freelibrary.org/calendar/event/72294) |
Parkway Central Library, 1901 Vine Street
Thursday, June 7th @ 7:30
FREE
"Tomorrow Will Be Different takes a deep dive into her tale of love, loss, and accomplishment as a doorway to a larger discussion of identity and LGBTQ rights. See author Sarah McBride in conversation with with State Representative Brian K. Sims"
---
"What Does Pride Mean to You?" Exhibit Opening
Philadelphia City Hall, 1401 John F Kennedy Blvd
Friday, June 8th, All day
FREE
"See the phenomenal works of local LGBTQIA+ artists answer the question "What Does Pride Mean to You?" in a dynamic art exhibit at multiple locations throughout the city including the 1st floor of City Hall, the Bahdeebahdu Gallery, and the Imperfect Gallery starting on June 8th!"
---
William Way LGBT Community Center, 1315 Spruce Street.
Friday, June 8th @ 5:30pm-7:30pm
"Kick off Pride weekend at the William Way LGBT Community Center. This Friday, June 8th from 5:30 - 7:30, is the Center's annual Homecoming event. The event will be cocktail reception featuring light fare, an open bar, live performances from V. Shayne Frederick and John Jarboe, and a silent auction. You will also be able to enjoy the recently installed gallery exhibition and archival exhibit. The Center is open every day of the year, and if you've never visited, this is the perfect chance to do so!"
---
Ulana's, 205 Bainbridge Street
Friday, June 8th @ 10pm-2am
Pay What You Can
"Step out of them dim vibes you've been messin' with and step into your summer GLOW! Walk in, show up, Friday, GLOW up. After the Philly Pride Kick-off Block Party, we are taking our QTPOC centered party outside of the Gayborhood with just as much Pride and even more GLOW! Showstopper outfits are encouraged. It's time to GLOW up!"
---
Penn LGBT Center, 3907 Spruce Street
Saturday, June 9th @ Noon
Cost varies
"Join the #NOH8Worldwide movement in Philadelphia, PA and add your face to the fight for equal human rights!"
---
| | |
| --- | --- |
| [**Film Screening |  Beach Rats**](https://libwww.freelibrary.org/calendar/event/77388) |
Katharine Drexel Library, 11099 Knights Road
Saturday, June 9th @ 1pm
FREE
"A Brooklyn teenager spends his days experimenting with drugs and looking online for older men to meet. (Rated R)"
---
WORKSHOP: GET REAL: QUIT TRYING TO PRETEND
Philly Improv Theater, 2030 Sansom Street
Saturday, June 9th, 1pm-3pm
$40
"This is intended for theater actors, stand up comics, improvisers, sketch performers, speakers, teachers et al. Utilizing physical comedy exercises, work shop attendees will home their inner joy and get real on stage. Playing with the concept of 'acknowledge everything' attendees will break the 4th wall, connect and engage and listen… then they will find the joy! You can't follow the fun until you uncover it!
PS : This is a great workshop for stand-ups wanting to strengthen their crowd work!"
---
Kahn Park, 11th and Pine Streets
Saturday, June 9th @ 3pm-6pm
Free
"CALLING ALL DYKES AND ALLIES!! ALL femmes, butches, queers, studs, AGs, lesbians, tops, bottoms, tomboys, womxn of color, bi-dykes, boi-dykes, UHaul-ers, Potluck-ers, bulldaggers, transgender and gender non-conforming folx of all flavors, and all of those who love and support us…you get the idea: we mean YOU!"
---
WORKSHOP: RADICAL JOY: FINDING FREEDOM IN MOVEMENT
Philly Improv Theater, 2030 Sansom Street
Saturday, June 9th @ 5:00pm – 7:00pm
$25
"Have you wanted to be able to get free on the dance floor? Understand how your body moves? This workshop seeks to help individuals access their body and enjoy the rhythms of their own movement. I will be centering the workshop on the identities/perspectives of Queer/Trans People of Color and Black folk. We will use exercises of play, group improvisation, and contact improv (only if comfortable). Our time together will be filled with laughter, discussion about the joys we experience despite our trauma, and collective healing through dance/movement."
---
Over The Rainbow: A Queer Comedy Jawn
Philly Improv Theater, 2030 Sansom Street
Saturday, June 9th
Various times and events
$10-$12
"In celebration of Pride Month, PHIT will be hosting a day-long comedy jawn on Saturday, June 9th! The day will be filled with workshops and performances, all featuring LGBTQIA comedians and performance artists."
---
Juice: A Summer Fest for Queer and Trans Womxn of Color
Life Do Grow Farm, 2315 N. 11th St.
Saturday, June 9th @ 6pm-11pm
"JUICE, curated by her philly moves, is a vision of a more inclusive and more intersectional Philadelphia Pride Festival. Featuring an all-queer and trans womxn of color lineup of performers, photographers, vendors, artists, and (new for 2018) filmmakers, JUICE is a safer space that elevates and celebrates the diverse voices of womxn in Philadelphia."
---
PROUD AF: The B2B Pre-Pride Party and Drag King Show!
Tabu, 200 s 12th Street
Saturday, June 9th @ 9pm-2am
$5-$10
"Before the party, don't miss "Out Staged- A Comedy & Drag Show," featuring Atlanta's Kia Comedy, and some of Philly's dopest Drag Kings, including Molasses Jones, Mo' Betta, Manny T. Lovett, Dutch Carpenter, Gavin Danger, and Rough RydeHer!"
---
CiBo Ristorante Italiano, 1227 Walnut Street
Sunday, June 10th @ 4pm
$9.45 on eventbrite or $10 at the door
"Your PRIDE plans have arrived. Introducing THE Sunday Funday party you can't miss. Philly's HOTTEST Day party for LGBTQ folx and those who love us is back for a special PRIDE edition of Sunday Tea!"
---
Drakaoke: 2018 Pride After Party
The Barbary, 951 Frankford Ave.
June 10th, 10pm-2am
FREE
"Join us after Pride 2018 for a very special edition of DRAGAOKE featuring Regina Gorj and Sakura Allure !!! + Performances from Mercury Parris + Viva La Shea Karaoke all night before, after, and inbetween drag performances !!!"
---
That's all for now folks!
Stay tuned for weekly updates on excellent events happening in Philly this month.
(Thanks to @Neil Bardhan @Embry Owen @Allie Ilagan @Kati Sipp and @J. Rudy Flesher for some recommendations!)
I've been doing some research to create list of people, places, and things that are inspirational, educational, or just fun, so that we can tap into the true meaning of pride; remembrance, celebration, and meaningful action. Let me know if there's an event coming up that can't be missed OR if you have educational resources to highlight in my growing list: anaia@indyhall.org
Some further reading on #problematicpride:
Single-Identity Social Justice Is No Justice at All