Community Picks for Alternative Pride Events: Part 3
Anaia Daigle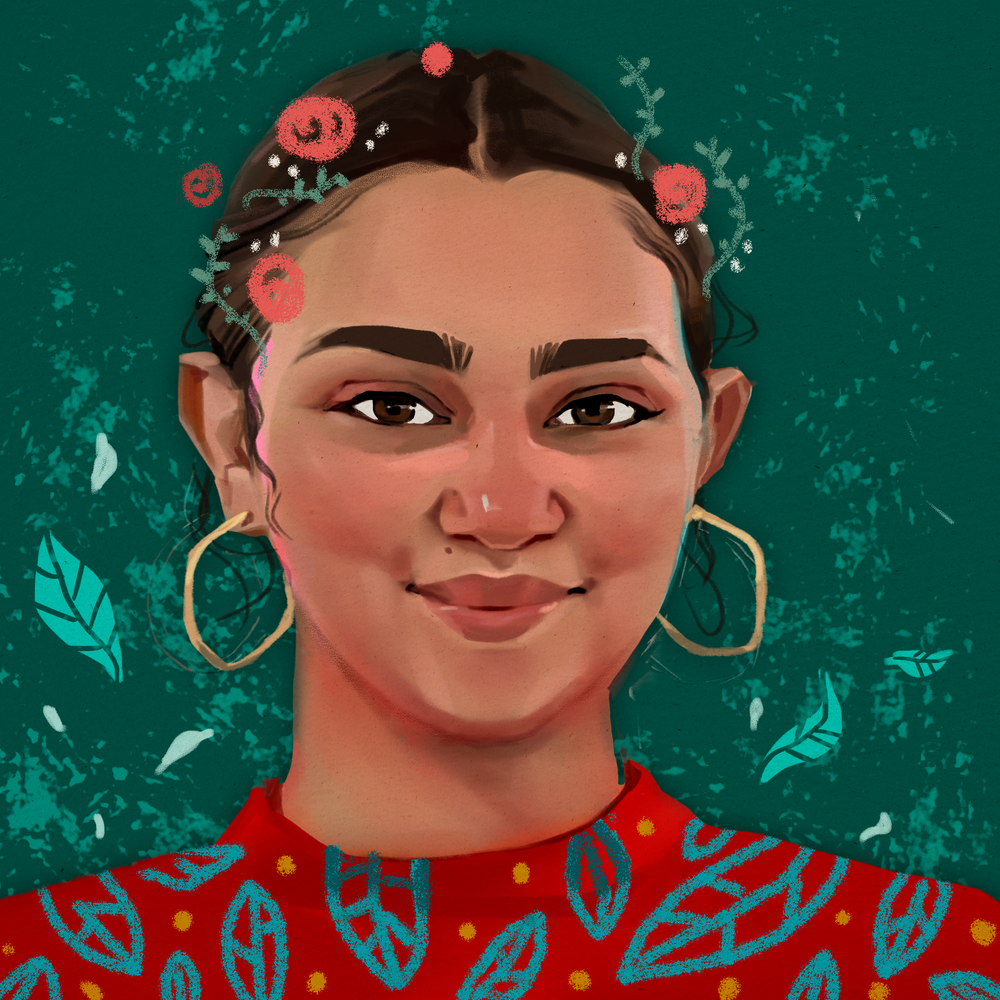 The rainbow flag has been synonymous with Pride since Gilbert Baker brought it to San Francisco Pride Parade in 1978. His original design included 8 colors representing sexuality, life, healing, sunlight, nature, magic/art, serenity/harmony, and spirit. It's popularity as a symbol is now a global phenomenon.
A little over a year ago Philadelphia's Office of LGBT Affairs and Executive Director Amanda Hikes unveiled an additional, alternative to the rainbow flag, the usual flag with two additional stripes; one black and one brown, representing people of color who have historically been, and still are, marginalized, discriminated against, or excluded within LGBTQIA community, (especially in Philadelphia)
Hikes was quoted in a post on the Curbed Philadelphia website saying this:
"We're proud to host this celebration for the community to come together not just for Pride, but also to reinforce our strides towards combatting discrimination within our community, honor the lives of our black and brown LGBTQ siblings, and uplift our shared commitment to diversity and inclusion within our community."
Even though the new design that was raised in front of City Hall last year was created by Philadelphians to highlight hyper local issues, namely racism in the gayborhood, it spawned a endless wealth of controversy all over the world. People were furious, confused, insulted, indignant, and everything in between.
I remember that when I saw the design I wasn't too happy about it. Not because I thought it was "wrong" or "divisive", like many responses I saw. My gut reaction was that this new flag was another empty gesture, a smidgeon of effort and action towards an incredibly important goal: fostering an inclusive queer community.
So here we are, a year later. I've grown to like the new design, and I'm proud that Philly will boldly fly a flag with such valuable intentions and symbolism. However, there is still room for growth in the LGBTQIA community here in Philly. Luckily we don't need to rely on politicians do to all the work for us!
There are countless ways to support diversity in Philly's queer scene, why not start by picking one or two of these rad events happening this week?
Here's Part 3 of your weekly picks for Alternative Pride events:
---
| | |
| --- | --- |
| [**Queer Discoveries Film Series | Ma Vie En Rose**](https://libwww.freelibrary.org/calendar/event/78065) |
Falls of Schuylkill Library, 3501 Midvale Ave
Monday, June 18th, 6pm to 9pm
FREE
"Join us for a screening of Ma Vie En Rose, a coming of age drama which is trans specific (and in French w/subtitles).
Seven-year-old Ludovic (Georges Du Fresne) announces to his startled parents, Pierre (Jean-Philippe Écoffey) and Hanna (Michèle Laroque), that he is in fact a girl. His parents first view his newfound taste for girls' clothes and toys as a harmless phase, but as other neighborhood parents grow concerned – particularly Albert (Daniel Hanssens), Pierre's prudish boss and the father of Jerome (Julien Rivière), the boy Ludovic has decided he wants to marry – they take steps to "cure" him."
---
Philadelphia City Institute, 1905 Locust Street
Monday, June 18th, @ 6pm
FREE
"Join us at the goat statue in Rittenhouse Square for a pop-up Pride storytime with the Book Bike!"
---
Lillian Marrero Library, 601 West Lehigh Avenue
Tuesday, June 19th, @ 4pm
FREE
"What could be more fabulous than having some favorite stories read by an actual Queen?  A drag queen in this case. Join Ms. Brittany Lynn at this special story time for patrons of all ages."
---
Philadelphia City Institute, 1905 Locust Street
Tuesday, June 19th, @ 4pm
FREE
"Teens are invited to create colorful and inspirational crafts for Pride Month!"
---
Publik Private (SolowFest 2018)
Panorama Philly, 5213 Gray's Ave
Tuesday, June 19th - Saturday, June 23rd, 6:30pm
Pay-what-you-can
"Some things have to be make public - in the way that our bodies become public when we go outside… This bilingual solo performance Created and performed by Eppchez explores the lives of two trans ancestors who made space for themselves in their own absurd eras. The Darb (a modern troll like/ clownish creature…Eppchez) bears witness to gender-non-conforming historical figures, La Monja Alferéz and The Publik Universal Friend. Puppetry and poetics lift up the lives of these trans ancestors in an exhilarating echoing conversation honoring their genders and refusing to look away from their transgressions."
---
William Way LGBT Community Center, 1315 Spruce St.
Tuesday, June 19th, 5:30-6:30
FREE
"Join Qunify at William Way LGBT Community Center for a 1-hour "Your Way" tour! William Way is a resource to our community. Come explore all that they have to offer. Learn about current programs, find out about future plans, hear stories from William Way's users, and visit some of William Way's unique spaces, including the library and archives. If you've ever been curious about what William Way does or the services they provide, now is the time to find out!"
---
Speaking Forward, Looking Back: An Intergenerational Pride Panel
Parkway Central Library, 1901 Vine Street
Tuesday, June 19th, 6pm
FREE
"Join us in the Skyline Room for a discussion of LGBTQIA+ history, identity, language, and what Pride means to folx from a multitude of generations at this moment. Panelists include Elizabeth Coffey Williams, Richard Moten, Ruth Thornton, and Kendall Stevens. "
---
| | |
| --- | --- |
| [**Queer Discoveries Film Series | Paris is Burning**](https://libwww.freelibrary.org/calendar/event/78066) |
Chestnut Hill Library, 8711 Germantown Ave, Philadelphia, PA 19118, USA
Wednesday, June 20th, 6pm-9pm
FREE
"Chestnut Hill Library will be showing the historic documentary film, Paris is Burning, with conversation about the film to follow."
---
L'amour: Painting With a Twist
GALAEI, 149 W. Susquehanna Ave
Wednesday, June 20th, 5pm-8pm
FREE
"L'amour is a support group and sisterhood for Trans women in Philadelphia. L'amour envisions a world where Trans women can live without fear of harassment and discrimination by uplifting the narratives, lived experiences and contributions of Trans women.
Group Activity: Painting With a Twist!
Bring whatever you got in your makeup box and let's dive into a evening of fun and laughter.
This is a CLOSED SPACE for Trans women and Non Binary people of all ages, journeys, experiences and backgrounds!"
---
Empowerment Self-Defense Intro Class
William Way LGBT Community Center, 1315 Spruce St.
Thursday, June 21st, 3pm-5pm
FREE
"Learn safety strategies and skills for situations ranging from verbal harassment to physical assault!"
---
Pride Night Market
Gayborhood
Thursday, June 21, 6pm-11pm
FREE
"Celebrate Pride Month at the Pride Night Market with the Food Trust. A variety of food trucks will fill the Gayborhood during this always-popular event."
---
Galaei 23rd Annual Alternative Prom
William Way Community Center
Friday, June 22, 2018
6:00 PM to 9:00 PM
$10 suggested donation
Youth Pride Health and Wellness Fair
Outside of Roberts Center for Pediatric Research, 2716 South St.
Saturday, June 23rd, 11am-3pm
FREE
"Join CHOP for a Youth Pride Health and Wellness Fair. Music, Pretzels, SWAG and community resources will be available to participants! Free behavioral health screenings and information will be supported by Holcomb BHS."
---
Philly Queer Brunch: Supporting Girls Rock Philly
Asian Arts Initiative, 1219 Vine Street
Sunday, June 24, noon – 3pm
Tickets are suggested donation, $5-20
"This is an open-to-the-public potluck brunch hosted at Asian Arts Initiative. Feel free to come late and/or leave early! Bring your friends!
This month we're raising money for Girls Rock Philly. Check out their website here: http://www.girlsrockphilly.org. "
---
InQueery presents: Sing-A-Long Jesus Christ Superstar
Evangelical Lutheran Church of the Atonement, 1542 Montgomery Ave
Sunday, June 24th, 6pm-9pm
Pay-what-you-can
"We'll show the movie (the 2018 version with John Legend and Alice Cooper), we'll have some refreshments for sale, you just show up and sing your heart out with a soundtrack that we all know and love (or love to hate). We'll end the evening with our usual contemplative prayer service with special guest musician Sally Louise Polk! (a.k.a Thunder Thighs), so it's sure to be a fabulous time."
---
Low Fidelity: A queer poly hip hop dance party!
Dahlak, 4708 Baltimore Ave
Saturday, June 23rd, 10pm-2am
$5-12 donation for DJs requested
"A night celebrating radical love, Pride month, and the meeting of all bodies electric! Come solo, bring a sweetie, a triad, or more! Dress to transgress and get ready to sweat! West Philly weirdos and queerdos, it's time to get low!"
---
Saint Lazarus Bar, 102 W Girard Ave.
Sunday, June 24th, 10pm
FREE
"#saintqueer sundays at Saint Lazarus Bar, a weekly LGBQTA+ function
safer space to move and mingle for those seeking an alternative queer option for dancing, drinks, djs, dinner."
---
Check back in next week for the final roundup of events! Check out Part 1, where I talk about Stonewall and the revolutionary beginnings of the Pride movement, and Part 2, where I highlight some Philly Pride history.
I've been doing some research to create list of people, places, and things that are inspirational, educational, or just fun, so that we can tap into the true meaning of pride; remembrance, celebration, and meaningful action. Let me know if there's an event coming up that can't be missed OR if you have educational resources to highlight in my growing list: anaia@indyhall.org
(The photo used in this post by Kelly A. Burkhardt Photography, found in this article in the New York Post)