"A Place Where You Find People"
Elayna Mae Darcy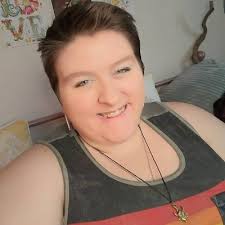 The lights were dim in the main hall at National Mechanics, but the energy of the room was on fire. 
The Stage was Set
This past Friday (Sept 27th), folks of the past and present Indy Hall came together for a unique celebration—a 10+3 Birthday Party, to belatedly celebrate our first 10 years + the  3 years since spent in our new-ish home on Market Street. It was an epic event full of drink ticket boas, dope spreads of food, and festivities to honor Indy Hall's past, present, and bright future.
Attending this event as someone who has been at Indy Hall for all of a week, I went in a bit nervous that I might not be "part of this" yet. That I wouldn't get the inside jokes, or know who people were, or really be able to appreciate the magnitude that is celebrating 13 years of a coworking space. I couldn't have been happier to be wrong. 
One Heck of a First Impression
People kept introducing themselves, asking what I do, and welcoming me in a way that made me feel like I'd been here all along. I shared plates of popcorn chicken with new friends, watched as old friends hugged and reunited after not seeing each other for years, and was able to just bask in this glow of a community that really loves each other, full stop. 
As a writer, I was overwhelmed with an urge to put to paper this magical feeling, so I scribbled down this poem at the back of the bar… 
An entire generation
laid out before me
in their revelry, 
and I, the fly
on the wall. 
The latest seed
to be planted in 
the soil of this
community
that has been tended
with hardworking hands
and watered with love.
Husbands & coworkers,
wives & friends,
partners & persons…
so many lives
changed along the way,
and all because of
an idea that this
"is a thing we
do together…
a place where
you find people…"
As the fountains of ranch and white cheddar flowed (yes, you read that right) and National Mechanic's iconic popcorn chicken made a one night only return, Alex delivered one of his notorious speeches, giving the newbies a history lesson and reminding the initiated how far they've come. 
Coming Full Circle
13 years ago, a handful of folks choose to work alongside each other at National Mechanics. They would go on to become a thriving hub of awesomeness that is so Philly in spirit it's a wonder cheesesteaks don't grow on trees in the community kitchen. 
There was awarding of lego figures in Indy Hall hoodies, enamel pins emblazoned with JFDI, and hugs for just about everyone. The live music at the end of the evening prompted the wildest of dance moves from even the mildest of folks, as Adam and a few others made the rounds passing out drink ticket after drink ticket. There was no way to be in this space and not feel the thrum of magic that is Indy Hall's essence.
As Alex mentioned in his blog post announcing the event, this sort of "family reunion, without the terrible parts" is hopefully the kind of event that will return annually, which would be a great way to continue growing and celebrating this thriving community. But I gotta say, that much like the creation of Indy Hall itself, this particular party was a true lightning-in-a-bottle moment, sure to be remembered across the generations to come.