Who is Coworking in Philadelphia? Meet Pam Selle
Anaia Daigle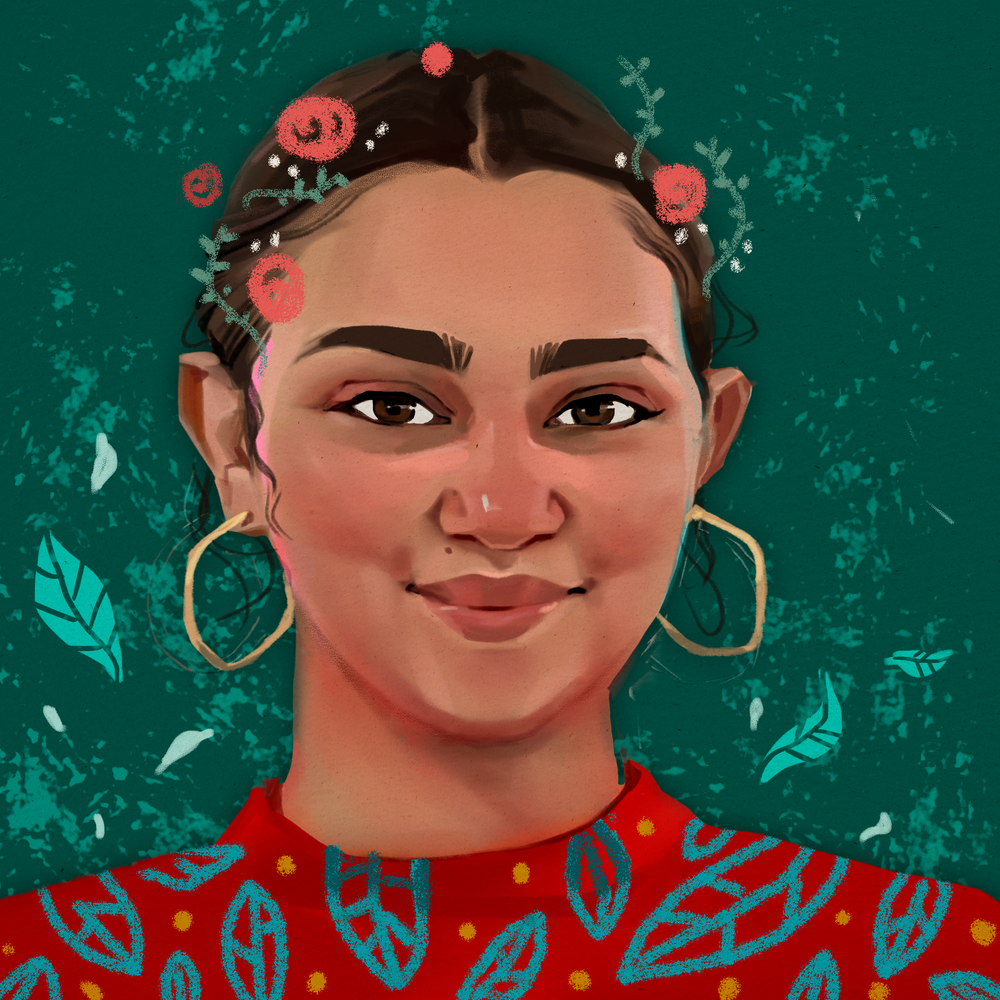 As someone who regularly gives tours here at Indy Hall, folks ask me almost daily "So… What do people do here?" Usually, I feel they're trying to ask "What's the majority profession represented here?" I hate this question.
Let me expand a little. 
Indy Hall is not a community of people who all create, desire, or do the same thing. Our connection to each other isn't driven by strictly defined goals, professional or otherwise. That has to be a consequence of the incredible variety of projects that each of us has their hands in, at any given time.
The Venn diagram of "What do people do at Indy Hall" would be practically illegible for all the infinitely tiny overlapping circles. You'd be hard-pressed to find a member of Indy Hall who can be reduced to their profession. (That's true everywhere but it's apparent here to a unique magnitude.)
In my chat with Pam Selle, I wanted to find out more about her circles and how they interact with Indy Hall as a whole.
---
Proving herself that we all have a lot going on, she shares my view that our diverse community of interests is one of the reasons to come here. 
"I tell people all the time 'I don't care what you're into, just show up and start telling people what you're into and you see what happens.' Because Indy Hall is kind of this hub of independent collaborations. It's not like my friends' clubhouse where we all have one common interest that draws us together, rather, there is a common interest, but it's an interest in independent thought and collaboration."
Pam has been an Indy Hall member since 2012. In her time here she's worked different jobs and taken on different projects, many of which she's found ways to involve Indy Hall's larger community. A few common threads appeared as we spoke, themes of communication, empowerment, learning, and evolution.

Movement as Language
Pam has been really inspired by movement arts lately.  She's been studying and practicing 5-7 days a week. It's more than just good exercise that keeps her going back. "I find it really interesting about how people approach movement and this whole lineage of dance and movement arts that people are drawing from."
There are so many varieties in dance styles, and each one is taught differently, giving Pam lots of room to explore. "The other day someone referred to the dance style we were practicing as speaking a language. By learning dance or movement style that you were learning to speak a language so that we could talk to each other"
Creating Opportunities for Learning
A few months back Pam brought an Algorave to Indy Hall, as a collaboration with her friend Sarah Groff Henneigh-Palermo, a digital artist in New York City. "I have a really good friend who is a digital artist and visual-ist in LiveCode.NYC, the collective that played here. It was there first time taking the show on the road which was great practice for [her band Codie], as they [were] about to start a European tour."
Attendees got hands-on experience the next day, with instruction from the performers at the workshop. The Algorave performance and livecoding workshop were also Philadelphia's first ever livecoding events, and thanks to Pam we all made history together. 
But what is Livecoding anyway? "Livecode is a form of live composition, so you're composing music live and making visuals. The raves are events centered on experimental music, an experimental art form where it's programming, but humans are integral to the program."
In addition to bringing experimental music education to Indy Hall, Pam had a hand in a completely different kind of education: teaching folks how to present at tech conferences. She helped organize the local Global Diversity CFP (Call For Proposals) Day in 2018, and others carried on the tradition in 2019. (Including fellow Haller, Karin Wolok)
"The goal for Global Diversity CFP day is to help first-time speakers from underrepresented backgrounds in tech write their first proposal to speak at a conference. It's a worldwide event that takes place across the world on the same day once a year." Pam knows from experience what a great opportunity speaking at conferences is.
"I started speaking at tech conferences in 2012 and it has been one of the most powerful things to move my career forward in technology." It's that experience that has informed her passion for making those opportunities more accessible through Global Diversity CFP Day. 
The Evolution of Indy Hall (and What Pam Had to Do with It) 
Having been an Indy Hall member for quite some time, Pam has seen a lot of changes here. Some of which she's had a hand in. "I like that it's always evolving. Especially being a full-time member, it felt really neat to feel involved in shaping space with other people. When this current space had the opportunity to expand into another part of the floor, I and a few other members talked about making it a quiet zone. It was a small coalition of dedicated people. We planned together and made it happen. It was an exciting experiment."
Pam also contributed to creating the Code of Conduct, a project led by previous team-member Sam Abrams. It was a lot of work to create it, but creation is only half the battle with such an important document. "The Code of Conduct needs to exist to serve the community. Now that we have it, I hope that we keep revisiting it. The Code of Conduct should be a living document, especially for somewhere that evolves as rapidly as Indy Hall does."
Evolution is an important part of what keeps Pam an active member at Indy Hall. 
"The fact that Indy Hall continues to exist, even though changing locations, is because Indy Hall is more than just the building. I think of Indy Hall as an anchor: it provides a level of constancy. Indy Hall is outside home or work life, and even when these intersect it remains independent of that. I think is one of the reasons why I found it very valuable."
---
Overall tech-witch, movement-speaking, and constant contributor to Indy Hall's evolution, Pam's whole shebang a sterling example of how spread out our interests are as members. And that's just the tip of the iceberg. To learn more about Pam's projects, check out her blog. 
There's always room for more incredible, varied, interesting project makers at Indy Hall.
In Pam's own words: "If you tell anyone at Indy Hall 'I want to do a thing' the generalized reaction is not just 'that's awesome', but it's also 'that's awesome, how do I support you?'" 
So I have to ask… 
What's the thing you want to do? How can our community support you?
Let us know, or schedule a tour so we can chat in person.
Let's see what we can do together. 

---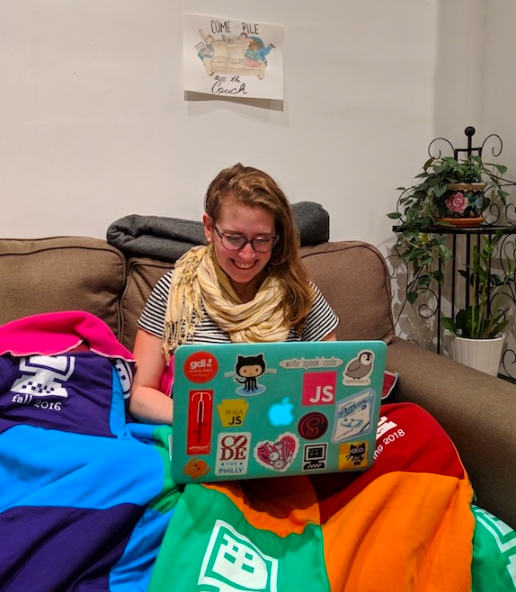 Catch up with Pam on twitter and slack (@pamasaur), or on her website.
photo cred Stanley Zheng