Open Hall, Open Hearts, Can't Lose
Elayna Mae Darcy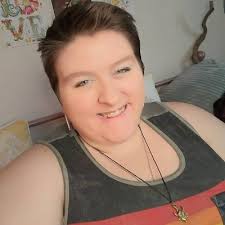 If you find yourself in Old City on First Friday, there's a lot to see and experience.
The art galleries, the food, the cool people! So exciting! And should you should find yourself at the corner of 4th and Market, you'll also be met with an open door to Indy Hall's monthly tradition, Open Hall.
This time-honored tradition takes place on the aforementioned first Friday of each month, and the premise is simple. Open doors to our coworking space for all. All day. Free of charge.
It's the perfect chance to take coworking for a test drive and see for yourself all the ways this space can help you thrive. It's us extending a hand to you to invite you in on being part of something that is so much more than a place with a lot of desks, cozy reading corners, and complimentary coffee. (Though those things are pretty great too. ☕????)
The very idea of a free day of coworking speaks volumes about the community I've experienced since becoming a member this past month. Here, everyone's welcome.
Whether you're a writer trying to finish a manuscript or a tech company with a small team, you're greeted with a friendly high five and how's it going? It's an environment that wants to see every person who walks through the front doors flourish. 
Open Hall days gone by have also included events in the evening, which provide an awesome way to wrap up a productive day spent knocking out that long task list of yours. For instance, our next one (taking place on November 1st!) is going to feature a special art show featuring the beautiful works of one of our own, photographer Reed Gustow. You can RSVP here.
He's been a member for years and photographed countless events we've hosted, but this will be the first time that we're showcasing his creative works on our walls. It's the perfect icing on the cake of the awesome coworking day you're likely to have if you come by and give us a try.
Like we always say, working alone sucks. So come cowork with us instead.
We'll keep the coffee hot for you. ????