High fives all around
Elayna Mae Darcy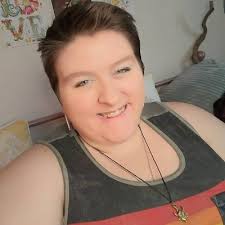 Welcome to our November 2019 blog series, where each week we'll be highlighting one of Indy Hall's micro-communities! These are just a sampling of the various and vibrant smaller communities that exist within the larger Indy Hall family. Some of them take place entirely online, some of them only in person, and a mix, too.
This week we will be highlighting the community of our Slack channel called #daily-goals!
---
I dunno about you, but for me, one of the most overwhelming things to look at some days is my task list. With its many items and various categories (plus a complicated color-coding system, because I'm One of Those Virgos) it can become intense and a lot when new things keep popping up and getting added, even as you get the satisfaction of checking other things off. There is something about the joy of being able to mark something as done that just can't be parallelled.
The only problem is when it comes to my task lists (especially as a freelancer working on my own clock) I'd gotten to a point where keeping track of them was too much. They stopped being useful because I lacked accountability. If I'm my own boss, and I want to take a nap instead of knocking out those tasks, then BOOM- I'm gonna take that nap. 
Daily Goals to the Rescue
I was missing that element of having someone else to keep me honest and feeling responsible for accomplishing those things I said I would do. Enter the Indy Hall slack channel community known as #daily-goals. The premise of the group is simple…
Share your daily task list
Mark off items as you accomplish them
Encourage others to do the same.
From that idea, the channel has grown to be one of the most active in our online community, with members sharing all manner of goals. Items on people's list can be as small as "make that phone call" or as important as "remember to eat lunch". Each one is super unique, especially since the folks in our community work in a wide range of industries, from tech to the arts to education.
As people complete their lists, they get high five emoji responses from their fellows, while others who might be getting stuck on a certain item on their list often pop in for a healthy dose of encouragement and accountability.
Make it Your Own
But don't be fooled by the thought of strict lists and checkmarks. While there are some members who religiously post their list each day, there are others who find themselves inspired just by seeing what others share. One member said,
"Even though I don't post my list, it's great to see what everyone else is doing, especially to remind myself to take breaks and find the ebb-and-flow in my own work," That was something I for one absolutely related to. Some days I make my list and just keep it to myself, but I'll pop in to watch as others check-off item after item, which spurs me to keep going."
Another daily-goals-ist John agrees, sharing that "Honestly it changes every day, but not having a set way to post to-dos and progress gives me room to discover new ways to get work done."
Seeing the different ways in which people share their lists and get creative with how they designate what tasks need to be done keeps me on my toes, and reminds me that sometimes even the smallest of things are worth putting on that list, and honoring that sense of accomplishment when I get it done. Neil, who is also active in the group, summed up this feeling nicely when he said,
"It's been super to have people who want me to succeed and pass no judgment on what I'm trying to accomplish. I've also loved the pleasantly sporadic sprints and explicit encouragement." 
Near? Check. Far? Check. Wherever you are? Check.
And the best part about this particular micro-community (as with all the other ones we'll be highlighting this month) is that you don't need to even physically be in the building to feel the supportive vibes and epic sense of accomplishment. One of our remote members said this of the group,
As a remote member, daily-goals is a great way to be connected to the day-to-day of the Indy Hall community. It's very satisfying to see how everyone shows up to do their work, even if you're not literally showing up.
So if you're looking for a way to check off "be more productive" and "make some new friends" from your own daily list, we definitely recommend checking out this channel on Slack when you sign up for one of our community memberships!
Whether you join us online on the channel or here around the Hall, we'd love to help you show those goals who's boss.