Listen to the 2019 Philadelphia Podcast Festival at Indy Hall
Adam Teterus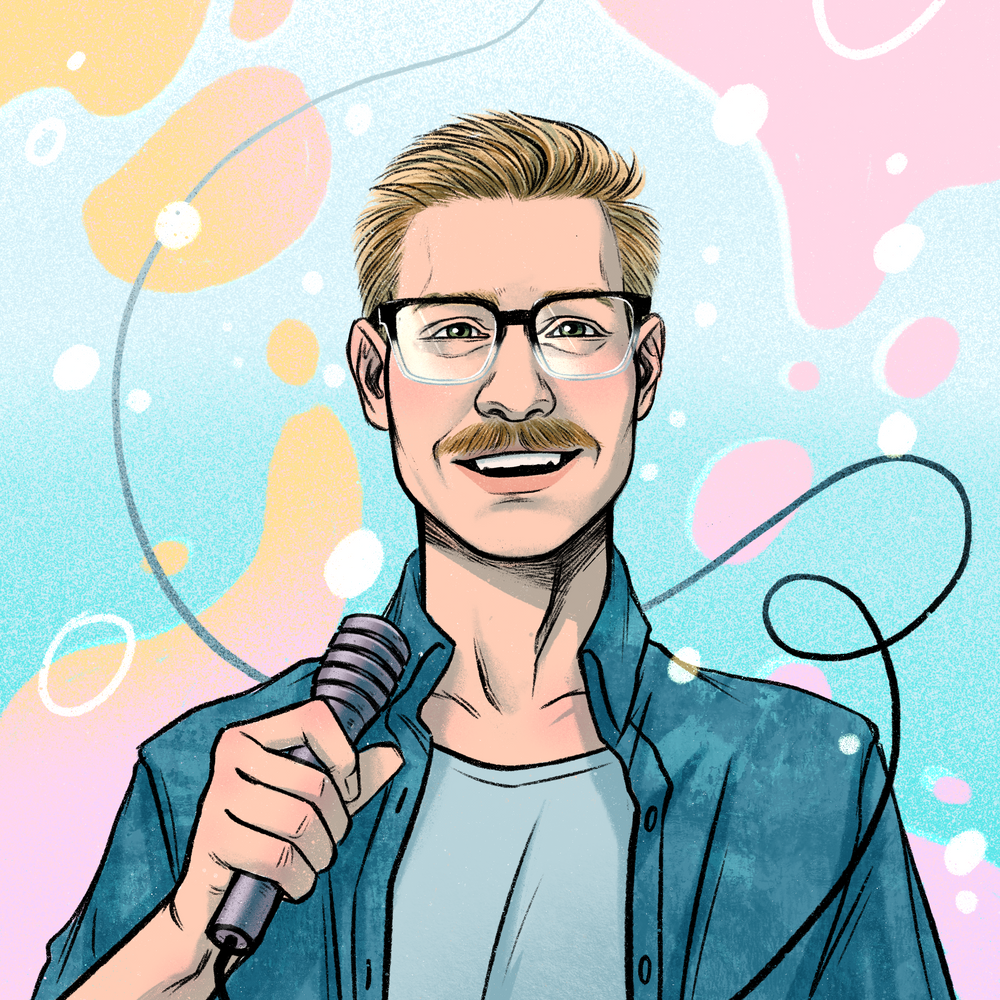 This weekend wrapped up the 7th Annual Philadelphia Podcast Festival, a 7-day celebration of local podcasts happening live in front of living, breathing audiences all over the city. Philly turned into an IRL podcast feed with venues like World Cafe Live, Tattooed Mom, the National Liberty Museum, and Victoria Freehouse hosting live installments of Philly pods all week long. This year, Indy Hall got in on the action.
It only makes sense, right? We had to! We just launched our Podcast Junto Membership this Spring, and more than half-a-dozen podcasts are produced right here in our very coworking space - we're looking at listening to you, Streets Dept., Hi-Res, Strong Feelings, MISSION Story Slam, Stacking the Bricks, Breaking Mayberry, Comic Book Junto, and Vibes. Even more shows are joining the party every day, with new shows forming and long-running pods hopping into our studio.
We're like the Voltron of podcasts. Instead of robot lions, every limb is a microphone and a Soundcloud account.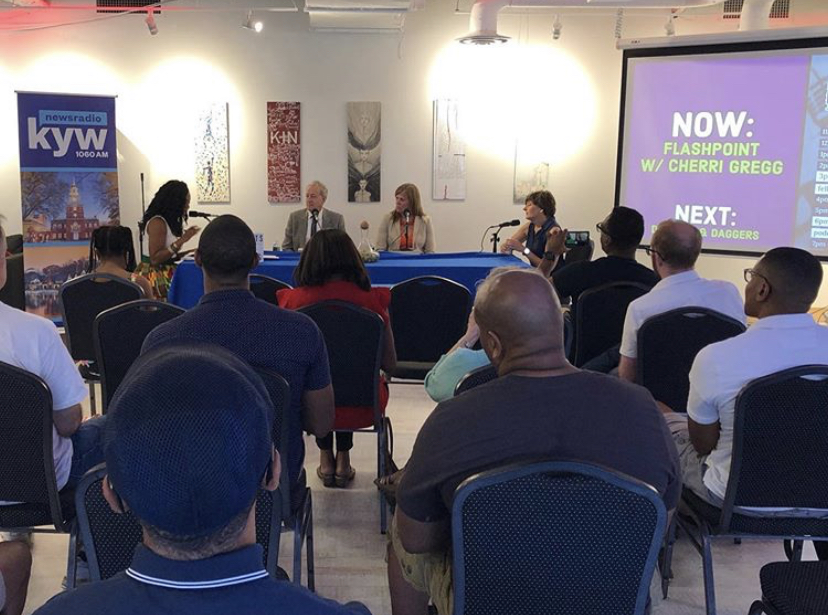 Flashpoint with Cherri Gregg (KYW)
And here we are, dusting ourselves off after 2 full Saturdays of live shows, 15+ hours of recording, and countless new friends. Let's re-visit our spoils! Listen back to all the shows that recorded here on either Saturday. Discover new, local favorites! Re-visit your favorite moments from the past week+! Get inspired to start your very own show!
Behold, here is the complete and exhaustive list of every dang show hosted here at Indy Hall as part of the 2019 Philadelphia Podcast Festival. Enjoy!
Saturday, July 20th:
Saturday, July 27th: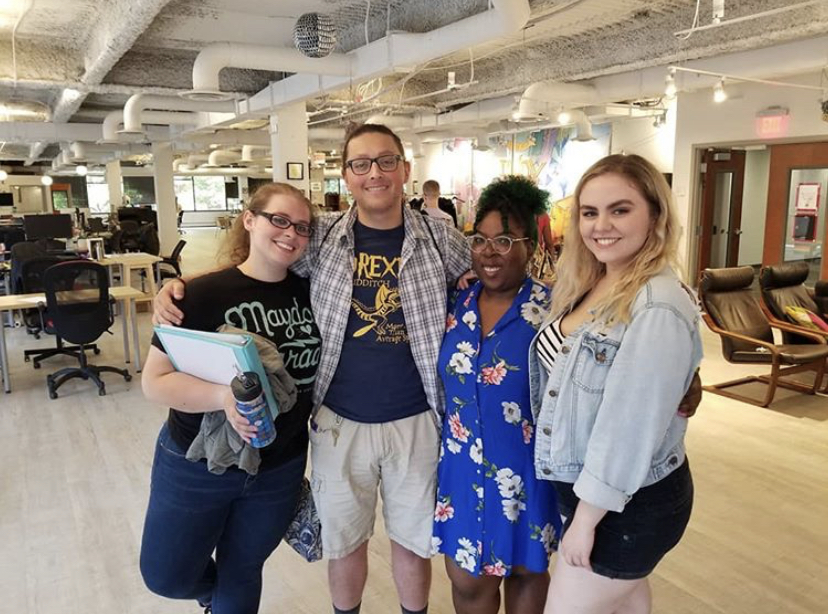 Damsels with Daggers
**Ready to make your own podcast?
**Whether you're looking to take your existing podcast to new heights, bigger audiences and eager sponsors, or you're tumbling around the idea of starting your first show, you have to check out Indy Hall's Podcast Junto Membership.
Connect with fellow podcast producers, gain access to equipment that makes your show sound better, learn how to money while growing your audience. See you in the Podcast Junto!