our coworking space is closed temporarily for the safety of our community and city
Alex Hillman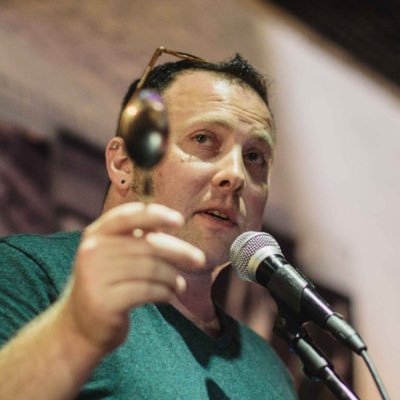 Well, this is new. 
As of 5pm on March 16th, the City of Philadelphia is ordering a mandatory closure of all non-essential businesses through the end of this month until further notice. 
This will undoubtedly have crushing ripple effects throughout our city. However, with all of the evidence we have, this action is necessary to save lives. During one of our team calls today, Anaia shared something she said to a relative: 
"Lives that aren't lost can be rebuilt."
Critically, this does mean that our coworking space is closed right now and will be until it's deemed safe.
If there is any way of safely opening sooner, we absolutely will, but an exact date is uncertain right now. Mayor Kenny has said "there is no playbook for this." I feel that. 
So I'm sure you have a lot of questions. Adam, Anaia and I are working together to communicate as much as we know we can answer.  
In the meantime, while the first part of our initial response plan has changed we are committed to the remaining two parts.  
1. Adam and Anaia are working on a robust digital coworking and community plan to help us stay connected and weather this storm together. 
The internet is an especially anxious place right now, but still a valuable tool that we intend to use to keep our community more connected.
Our plan is that starting this week we will carve out a schedule of online activities that allow us to come together online to work, stay connected, and support one another. 
If you have ideas for things you'd like to see, or lead, or experiment with…this is the time! You don't need to know how we can figure that out together. 
No ideas are dumb ideas. Drop us a line at team@indyhall.org and we can schedule a video chat to brainstorm together. 
2. We intend to credit your active coworking membership during this closure towards future months, once we are allowed to re-open.
If my #1 priority is the longterm safety of our team and community, the very very very close second is making sure that our team is taken care of, and that Indy Hall's coworking space is still around for us to return to when we get to the other side of this crisis.
So, as I also mentioned in my previous post, we planned to roll all unused day passes during the current billing period into future months. This is still the plan, though the specifics are still being determined so that we can be fair to members of all levels.
Transparently, in order for this to happen, I'm working quickly to figure out our options financially. 
My request to you, our community, is to grant me time to formulate a plan. I recognize that everyone is likely concerned about finances right now, but if you have the means to maintain your current membership for even just a couple more weeks, please do. That will give us the time to come up with a better long-term plan to ensure that Indy Hall can exist long into the future.
With that said, if anyone's membership DOES become a financial strain during the next few weeks, PLEASE communicate with us. The last thing I want is for money to keep any of you away from our community at this time. Instead, we can figure out a way to create a mutually beneficial exchange based on your skills or interests. Whatever it needs to be, we'll figure it out. 
I have a lot more that I want to say, but right now, I think this is enough. We all have a lot to digest.
Be careful. Be safe. Call people you care about. 
And remember: "Lives that aren't lost can be rebuilt."
❤️Alex