New Pilot Program from Indy Hall: Healthcare for Independents
Alex Hillman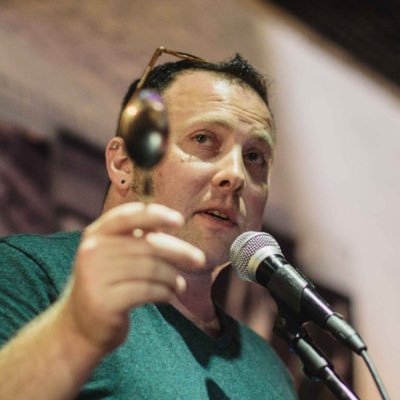 A good, affordable healthcare option for indepenedents. Is this for real?!
👉 On February 3rd, we are hosting a free virtual event to introduce our Healthcare for Independents pilot partner - RSVP here to learn more.
In America, "affordable" healthcare benefits being tied to employment is the #1 barrier to self employment by a WIDE margin.
You would think that a group like Indy Hall, with hundreds of workers, SHOULD have the same ability to get group rates like a corporation but unfortunately, that model isn't possible.
And our healthcare system, like many things that were crappy even before the pandemic, has become even worse. People lost healthcare when they lost jobs, and many who found or chose entrepreneurship still live uninsured or underinsured.
Even with decent insurance, you're likely to still pay something out of pocket every time you interact with the healthcare system.
This system sucks.
But before we can see much needed policy change, what if the system we knew wasn't the only way to access quality healthcare?
And what if that alternative could actually be genuinely better, not just more affordable?
Turns out, a lot of medical providers are just as fed up with the stupid system as we are, which has given way to a growing set of options that skip over the traditional insurance + networks + deductible racket. I've spoken with people who use many of these alternatives and I've personally tried several of them myself.
Some of these providers were good, most weren't.
Lots of them ended up being more trouble than they were worth for the cost savings, others made promises they couldn't live up to.
Then last year I learned about a provider based right here in Philadelphia.
And they are the BEST experience I've had across the dozens I've tried.
In the coming weeks, we hope to begin working with this provider to provide Indy Hall members in southeastern Pennsylvania with an optional healthcare plan that includes:
Primary care visits for proactive & maintenance care via telehealth and in-home care visits. Yes, in home care!
Urgent care services for urgent but not life-threatening needs.
At-home lab testing, X-Rays, STD & drug screenings.
Discount drug prescriptions, delivered by mail.
All included, with no extra fees or co-pays. Mental health services are on the way, too!
One flat price covers your entire household. Spouse. Kids. Domestic partners. Even housemates.
And since this all works outside of the insurance system, we CAN create a group and use our buying power to get the best price.
Our member group rate BEGINS at just $80 per household, and will only get better as we add more members.
To get started, we're setting a modest goal of 20 member households enrolled during the month of February for a pilot. If we quickly exceed that goal (as I expect we might) we can expand enrollment sooner and offer the same plan for even less per household.
Zooming out to the bigger picture, beyond this initial pilot I want to expand our group beyond Indy Hall members to include members of other communities like ours and share the benefits with people who need them most. This pilot is just the beginning!
Is this too good to be true?
We've explored other options in the past, and even surveyed for interest, but none have actually delivered what they promised.
So naturally, I was skeptical of this option too.
That's why I wanted to try this service myself before sharing it with our community.
I signed up quickly, logged into their app for the first time, and booked an at-home physical within minutes. I hadn't had one since at least 2019 (and let's be honest the last couple of years haven't been great for health).
A couple days later an RN arrived at my house, perfectly on schedule, and completed a physical exam (including drawing blood samples for a panel of tests) right in my living room. She was done in less than 30 minutes, including time for us to shoot the shit, talk about pets, and commiserate about how messed up the traditional healthcare system is. Easily one of the best medical experiences of my life.
3 days later I got a text saying that my lab results were in, and I booked a follow-up. When the time came, I used the app to start a video call with my provider right from my phone.
From the comfort of my home office we ran through my results and her recommendations in 7 minutes. It never felt rushed, but it also was notably faster than having to go to a doctor's office just to be told "everything looks good" let alone find out bad news.
While I left with a clean bill of health (phew), my provider said if I did need additional testing or to see a specialist, my health concierge would be able to help me coordinate that.
Knowing I can schedule an appointment anytime I want without fear of cost or scheduling headache feels revolutionary.
I know this solution won't be a perfect fit for everyone, and it does have limitations of the services that they're able to cover. But having options beyond the traditional system is a major win.This version also provides transparency you won't find in the world of insurance, and it's optimized for accessibility.
This solution won't be a perfect fit for everyone, and it does have boundaries of the services that they're able to cover.
But you can say the same thing about the traditional system, and this version provides transparency you won't find in the world of insurance and optimizes for people without access.
Want to learn more, and join our Healthcare for Independents pilot program?
On Thursday February 3rd, at 12pm EST, we're hosting a virtual information session during Indy Hall's weekly Show and Tell for a lunchtime talk about how this model works, with lots of time for questions and discussion.
This event is free, but RSVP is required. Open to all independent and self employed people in the greater Philadelphia area…including the surrounding suburbs and counties.

You do not need to be an Indy Hall member to attend, all are welcome!